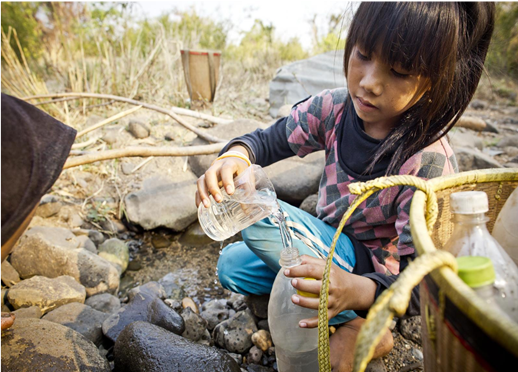 Disaster risk reduction
Here are some ways the UNICEF USA Mercury Fund can help communities build resilience:
— ensuring that school buildings in risk-prone areas are safe and that teachers and students are prepared for a potential natural disaster
— building wells and latrines with elevated platforms in cyclone-risk areas
— working with government officials to establish a national emergency preparedness plan
Immediate emergency response
The Mercury Fund also provides immediate support and flexibility that has proven critical to helping the most vulnerable children in the first 72 hours following the onset of an emergency, even before other funding is available. The value of this type of funding cannot be overstated, especially when lives hang in the balance and every second is a matter of life or death. In a world marked by dramatically increasing humanitarian crises, the Mercury Fund provides a fast and efficient way to channel support to the most vulnerable children across the world in their greatest time of need.
How was the UNICEF USA Mercury Fund used in 2019?
Ebola preparedness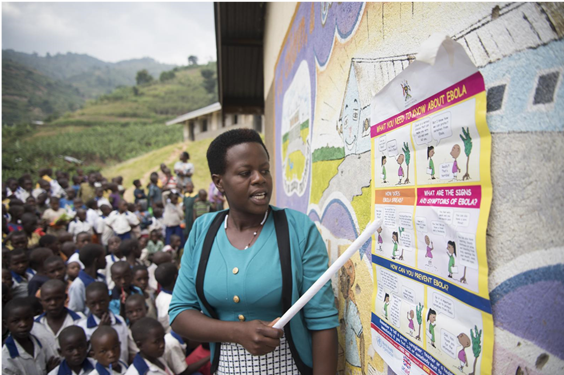 In July 2019, the World Health Organization (WHO) declared the Ebola outbreak in the Democratic Republic of Congo (DRC) a public health emergency of international concern. In response, UNICEF USA granted $500,000 from the Mercury Fund towards Ebola preparedness measures in Burundi and Uganda ($250,000 respectively). Sending funds to countries bordering the DRC allowed them to rapidly scale up preparedness work to stop the virus from spreading to neighboring countries by allowing for:
expanded permanent surveillance of travelers crossing the border from DRC into priority health districts
improved access to safe water, sanitation and appropriate hygiene practices at the main points of entry with DRC
the further development of Ebola awareness campaigns near entry points and in neighboring communities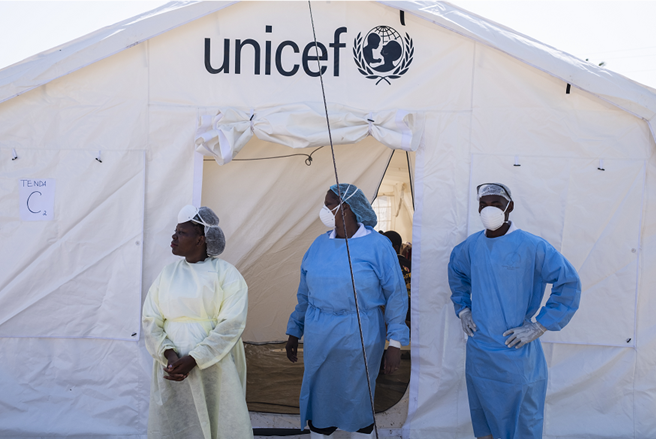 Cyclone response in Mozambique
Early in 2019, Mozambique was hit by two devastating cyclones — Cyclone Idai in March, quickly followed by Cyclone Kenneth in April — leaving approximately 1.7 million people food insecure and 1 million children in urgent need of humanitarian assistance.
In April, UNICEF USA granted $100,000 from the Mercury Fund to immediately support the UNICEF cyclone response in Mozambique. Thanks to this grant, which was pooled with other funding, UNICEF was able to:
begin screening children under age 5 for acute malnutrition
establish temporary learning spaces so that children in affected areas and resettlement sites could resume their educations
scale up response efforts to a cholera outbreak, including immediate release of supplies to set up Cholera Treatment Centers, distribution of household water treatment products and the implementation of a monitoring system to analyze the quantity of chlorine in the water supply 
How was the UNICEF USA Mercury Fund used in 2020?
After torrential rains triggered landslides and massive flooding in Burundi, washing away houses, roads, crops and water access points, the Mercury Fund rushed $100,000 to expedite emergency response efforts. The immediate, flexible support helped reach vulnerable children and families with the vital assistance they needed to recover from the devastating floods. 
Considering a donation?
Donating to the UNICEF USA Mercury Fund allows UNICEF to continue to respond rapidly to emergencies and to ensure that disaster preparedness is embedded in all development activities. This investment will not only help UNICEF save time and money in the event of an emergency, but will also build the resiliency of vulnerable populations before a crisis occurs.